Experienced drivers easily recognize every potential or existing issue with their car. Also, our cars indicate us in many ways. We should always go for maintenance checks to prevent potential threats related to it. 
Wheel alignment is the most common as well as most overlooked issue we keep on facing. There could be many reasons for off-centered wheel alignment. But let's first discuss how you can recognize this issue with your car.
The steering wheel gets off-centered while driving. 
Your car's steering wheel will itself give you the signal for misalignment while driving because you will eventually notice the left or right shift. Left or right pulling is the simple and clear signal of distorted wheel alignment. 
Let's take a self-test. 
Take a moment and hold your steering wheel lightly and let go of your car slowly. Now, check if you need to give a command to the car to go straight. If you do, your car's wheel alignment is off, and it needs to be checked for a wheel alignment service in Brampton.
Why do vehicles go misaligned?
The normal misalignment can take place due to normal wear and tear and should be taken care of once a year. On the other hand, abnormal or sudden misalignment takes place when sudden force is applied on wheels and suspension due to damaged roads or over-speed driving. 
Here are the signs you need an alignment: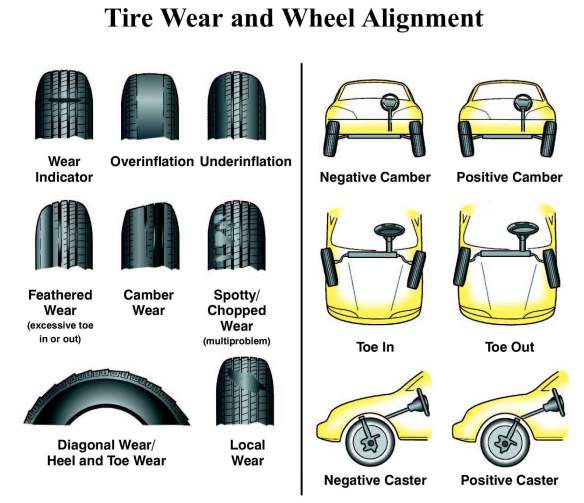 1. Uneven Tire Wear
How often do you do a visual inspection of your car? Well, if your car begins to create a problem, you should inspect it more frequently and primitively focus upon its tires. If your tires are uneven or crooked, they might be held responsible for alignment issues. It can be easily observed when you compare the tread depth of left and right tires. You can also get it checked by our experienced and well-trained technicians.
2. Vibration in the steering wheel
Misaligned tires will create a pull in contradictory directions from each other and make unusual vibrations in the steering wheel. If this is the case with your car, you need a wheel alignment. It can be a worrisome experience if you find your steering wheel is vibrating while speeding up.  
If you are curious about wheel alignment costs in Brampton, then you can get connected with us via call. We will feed you with the complete service information along with tips to drive safely in the winter.
3. Minor Pulls or Sharp Pulls
Minor pulling takes place when your vehicle faces light pulling and sharp pulls take place when your vehicle completely goes off direction and faces hard pulling. Sharp pulls might also take place due to low pressure in tires. You can have a visual inspection and get an estimate of whether it's an alignment problem with your car or something else. 
4. Loose Steering Wheel
Another cause of wheel misalignment is where your car steering feels loose, sloppy, or generally unresponsive. 
If you are facing at least one of the above-discussed issues with your car, it's a clear hint that you need to book an appointment for wheel alignment right away. For any assistance please call: 905-494-0279