Neither are we mechanics(usually) nor can we do their job the way they do. But, what if you are out on the road, and your car starts to give some trouble? Or what if it breaks down in the middle of the road where there is no stance of a human being wide away? What would you do? You aren't a mechanic and also do not have one around. 
But if you have a bunch of essential tool kits in your car, you have a slight chance of reaching back home or your destination on time. Also, a little knowledge about car tools and equipment can increase your odds of survival. First of all, let us look at the reasons for having automotive tools kits in our cars or what emergencies.
While you are traveling out on a business trip or adventure, your car might come up with the N number of troubles. The most common problems you might face are as follows: 
Batter Drains Out
Flat Tire
Brake Troubles
Engine Failure
Fuel/Gas Outage
All of the above problems show up just when you least expect them. Always make sure your car battery is running properly before you head out for a trip. Also, nobody wants to fix their flat tire and spoil the fun of the whole trip. Be proactive about your tire health, pre-check your tire's pressure and age. If your tires are worn out, feel free to contact Harrad Auto Services for tire replacement in Brampton. Get your brake pads, fluid, rotors, and drum checked to avoid dangerous circumstances. When you are out, you can't anticipate you can make it to the next fuel station. There could be certain other troubles that you might face. So, Choose the Right tires for any season, summer or winter, and enjoy a stress-free trip.
Basic tools that will allow you to do the basic mechanical repairs all by yourself are as follows: 
Hand Wrenches/Spanners
Pliers and Wirecutters
Screwdrivers
The above three are the most essential tools to keep in the car as they are used to provide grip, turn, twist, or cut.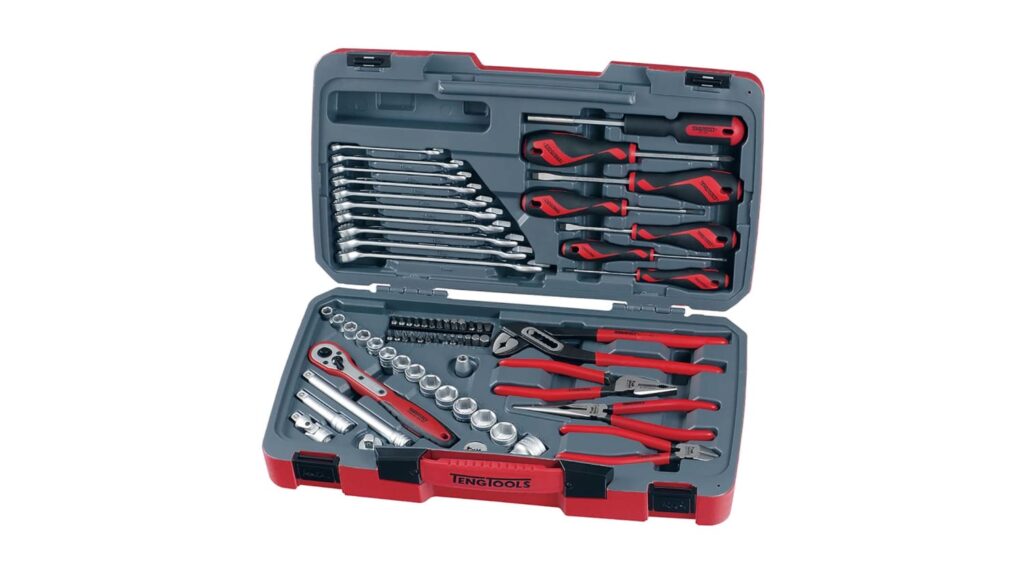 Jack– Well, you might need the jack to lift your car for tire replacement or other mechanical fixations.
Empty Fuel Can– It would be easy to fetch fuel from a nearby station if you carry it along with an empty fuel can.
First Aid Kit- well, their need comes in handy when you are out from your comfort zone for an adventure. Always carry a first aid kit. You never know who might need it.
Spare Tyre– Always carry along a spare-tire because who knows when you will need it.
Fire extinguisher– It's not always about the car but the circumstances where you might need them.
Flashlights and Batteries- In times of the night excursions, you might need flashlights to manifest the problem and give it a fix.
Jumper Cables– They can be life saviors in times of battery outage to start your car or truck.
Service Manual– This contains important how-to-dos and diagnosis information regarding every repairable part of your car. 
They are never enough because there are hundreds of other automotive/electrical tools each having its purpose. And that's what repair shops are for. Harrad Auto Services offers a variety of Auto Repair Services in Brampton that can save you both time and money.